Who is behind Santana Tandems in Europe?
I'm Wolfgang Haas, an enthusiast cyclist from southern Germany and the owner of a bike shop in Rosenheim. I live my passion with riding and selling tandems for more than 32 years and offer a complete line of tandems and tandem accessories. It was in 1983, when cycling a tandem became my passion. Every year I travel with all camping gear for 3-7 weeks through different countries and I always enjoy it.
From 1983 to 1986 I used a French Folis Tandem and rode to Slovenia/Croatia (former Yugoslavia), Rome, Switzerland and Spain, starting all these bike tours from Rosenheim, 65 km east of Munich. While I was a student I couldn't afford a Santana- Tandem , but in 1986 I rode one for the first time belonging to a friend and I loved it. My later wife Dagmar and I rode together 280 km on the last day we borrowed it which resulted in the beginning of our friendship.
End of 1986 I started with my bike shop and in the summer 1987 we picked up our first Santana tandem directly from the Santana factory close to Los Angeles, because they didn't want to ship it overseas. Equipped with a brand new Santana Tandem we cycled around California, climbed the Sequoia, Yosemite National Park, Tioga Pass, rode into San Francisco and down the coast, Highway 1 back to L.A.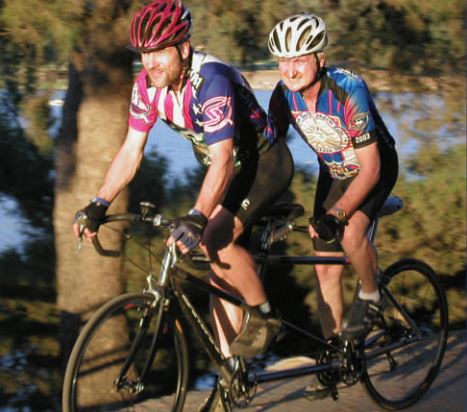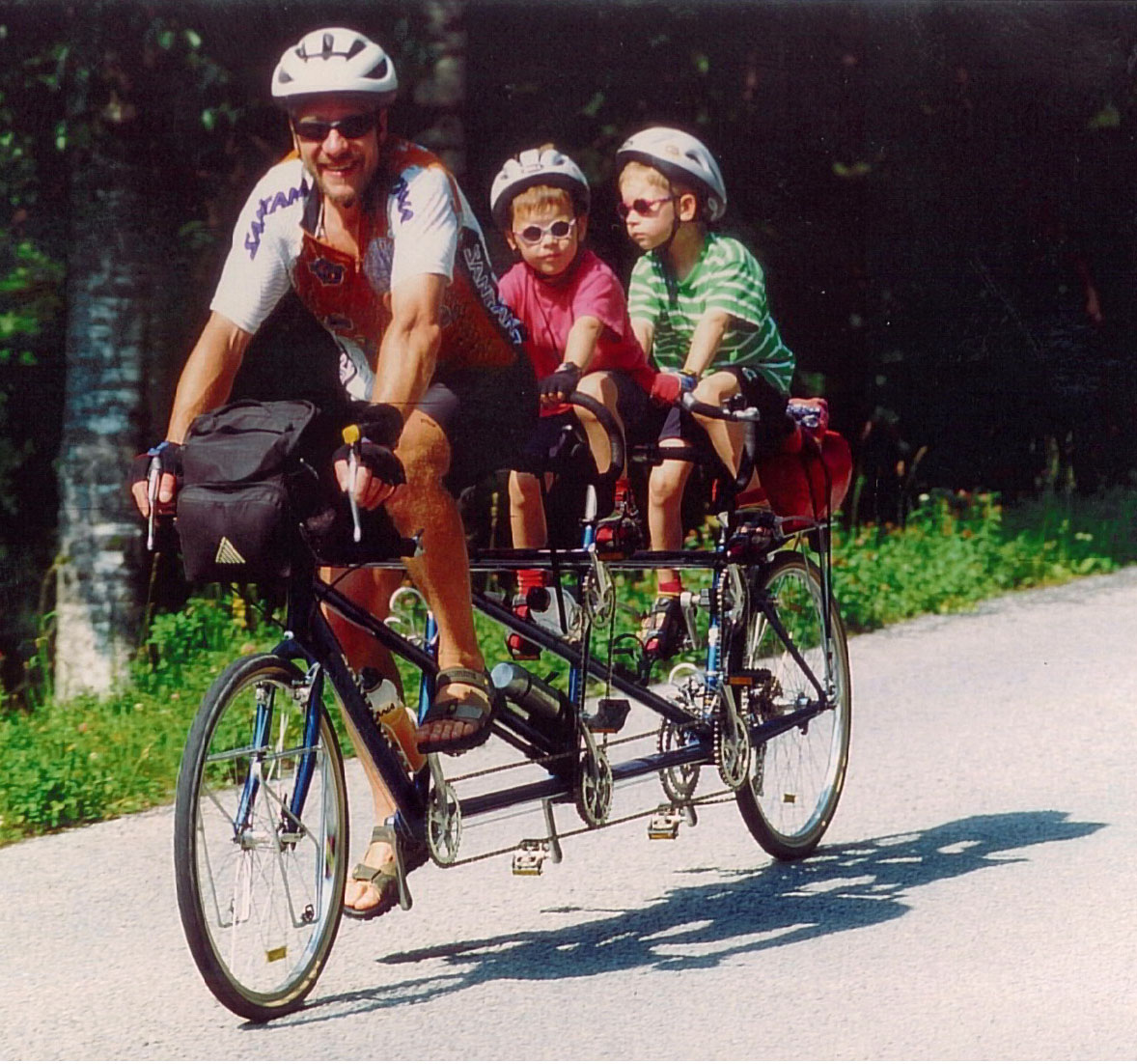 In 1989 we went on our second trip to the U.S. cycling all the way from Denver/ Colorado through the Rocky Mountains, Grand Canyon to Los Angeles. A few years later in 1996 we did our first family vacation with our two little boys (2 and 4 years old) in Portland/Oregon. From there we pedaled along the Oregon and Northern California coastline on a Triplet and a trailer. On the trip we took a look at the Burley factory in Eugene and attended the North West Tandem Rally in Klamath Falls. Early in 1998 we went on the most exciting trip we have ever done. - Traveling 7 weeks by Triplet and trailer in New Zealand!