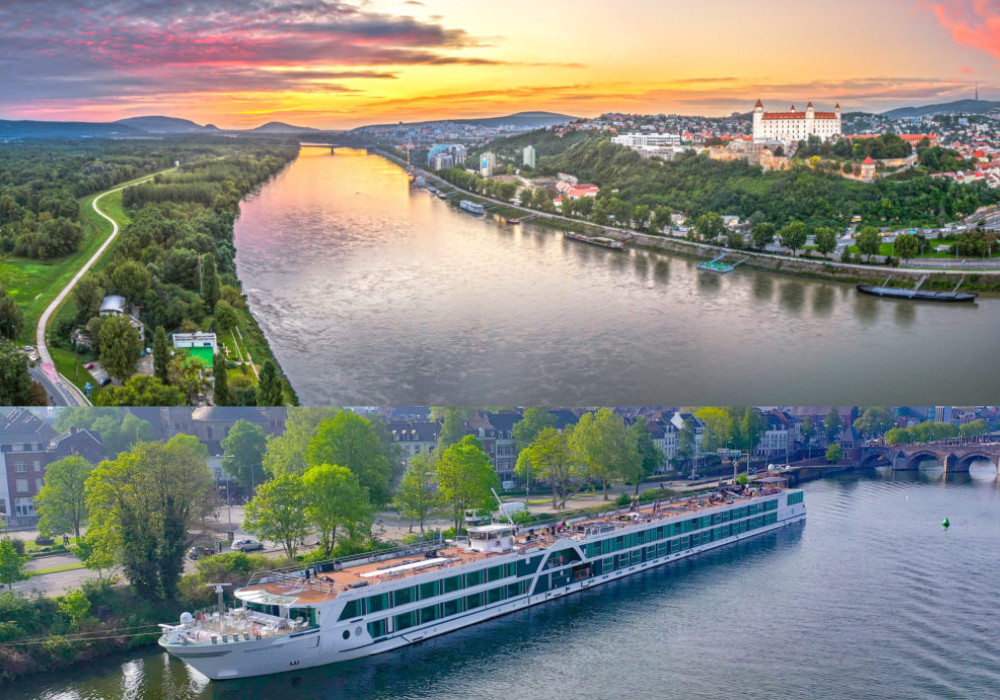 Every year, Santana Cycles founder Bill, his wife Jan McCready and the german hotelmanager Robert Bauer host exclusive tandemrallies around the world. These are tandemrallies with international participants, where besides mostly American participants, European guests are also welcome. The special thing about these tours are the "floating hotels" which usually take the tandem riders overnight to new and unique starting points for the bicycle tours offered and guided during the day.
Despite the current Corona restrictions, Bill would like to organize some tandem cruises this year, including some tandemrallies in Europe. One of them we would like to recommend to you, because the starting point is located in Germany, which is very convenient for German tandem riders.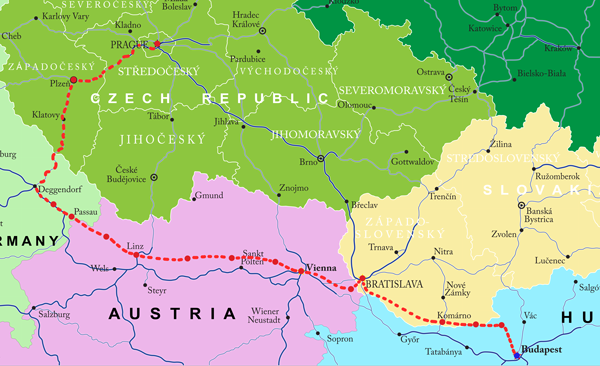 It is the Santana Adventure "Prague to Budapest", which takes place from August 14 to 21, 2021. From the Bavarian Vilshofen it goes with the cruise ship on the Danube with many stops to the Hungarian capital Budapest. The "pre-tour" already starts in Prague, from where the international participants will be taken to Vilshofen by bus, with a short stopover in Pilsen. From Vilshofen the tour continues on the luxurious cruise ship "Amadeus Queen", along the Danube including constantly changing fantastic views directly from the ship. In the noble restaurant of the ship, you will be offered daily multi-course dinners and a rich breakfast buffet.
Already the beginning of the trip will be a real experience with a tour through the old town of Passau and the drive from an exotic corner of Bavaria to Austria, through the serpentines of the Danube Gorge. The cities of Linz, Aschach and a detour to the Mauthausen concentration camp will also let you experience historically extremely exciting places up close. Vienna, the city of the famous musician Amadeus Mozart and historic buildings such as Schonbrunn Castle complete the highlights of this trip.
Afterwards, the journey continues via Bratislava, the youthful and vibrant capital of Slovakia, past numerous sights to Budapest. From Budapest, participants will make their own return journey. Free transfers to airport will be provided.
The following link will take you directly to the tour "Prague to Budapest": Danube River 2021 | Santana Adventures
In addition to the Santana Adventure "Prague to Budapest", tours are also offered in Tahiti, Italy, Australia and many other places worldwide. If we have aroused your interest to be on board of a Santana Adventure, you can find detailed information on the website of Santana Adventure: Cycling Cruises | Santana Adventures | Cycling Cruises & Vacations
For you as tandem clients we have an attractive discount on all tours. If you want to participate in a tour, you can request an exclusive offer. If you are interested, you can contact us at the contact details on the right: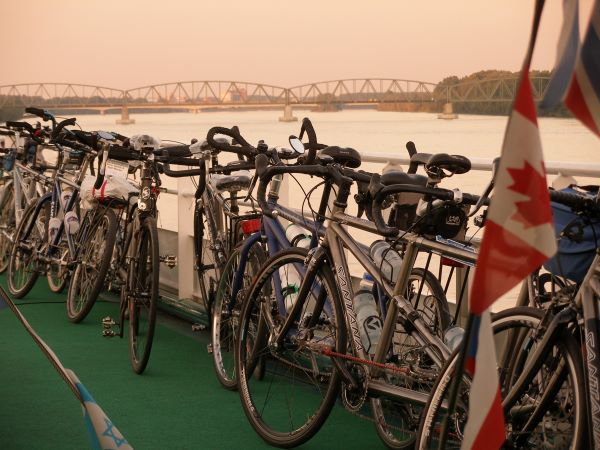 Registration
---
Tandemtour by Bill & Jan McCready
14.-21. August 2021

Reservation and Questions:
Phone: 0172-3467567
E-Mail: This email address is being protected from spambots. You need JavaScript enabled to view it.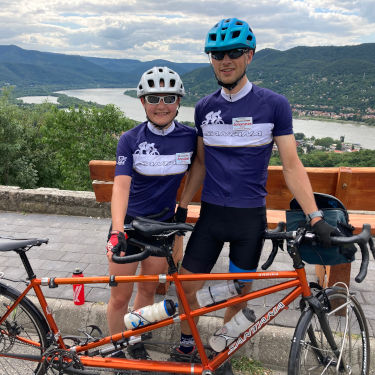 ---
We were with them!A detailed report incl. photos of the extraordinary tandem meeting on the Danube can be found in our german blog post.