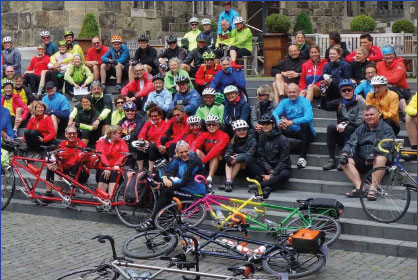 Dear tandem friends,
due to the restrictive corona measures, this year's tandemrally will take place from August 14th to 18th, 2020.
This year we want to invite the tandem, triplet and quad riders to the eaves of the Schwaebische Alb again. Bad Boll is integrated into a beautiful landscape on the edge of the Geopark Schwäbische Alb. It is close to the Hohenstaufen town of Göppingen and about 45 km from the state capital of Stuttgart. With the tandem, flat paths along the valleys, in the foothills and around the three Kaiserberge Hohenstaufen, Rechberg and Stuifen can be explored. For enthusiastic mountain bikers, there are countless possibilities to climb the typical "climbs" (small passes :)) to the top of the Swabian Jura. The well-known AlbExtrem also leads through Bad Boll.

We are already looking forward to old and new tandem bunnies.
Warm tandem greetings from Rosenheim
Eva and Wolfgang


Routes
Our tandem friends on site Ute and Frank have put together various tours, the flat family tours and the long distances with (who wants) demanding meters in altitude.
Accomodation
We live in the Hotel "Seminaris" on the outskirts of Bad Boll, in the immediate vicinity of the spa area in the countryside.
Adress:
Hotel Seminaris, Michael-Hörauf-Weg 2d, 73087 Bad Boll, Phone: 07164-805-0 www.seminaris.de
---
Cost (per person)
Camper
Hotel
Adults
240,- €
290,- €
Junior (13–17 J.)
125,- €
250,- €
Children
(7–12 J.)
80,- €
145,- €
Children
(0–6 J.)
free
free
---
In the price included:
4 Nights in the Hotel or tent/camper
large breakfast buffet
welcome pack incl. info & maps
name tags
1 barbecue evening +
Optional:
Jersey depending on demand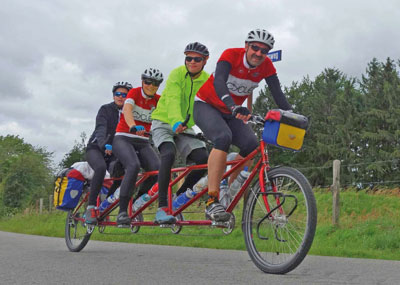 ---
29.5. – 02.6.2020
New Date due to Corona 14.-18. Aug 2020
TANDEMRALLY
Bad Boll / Schwäbische Alb
---
Further information and registration documents: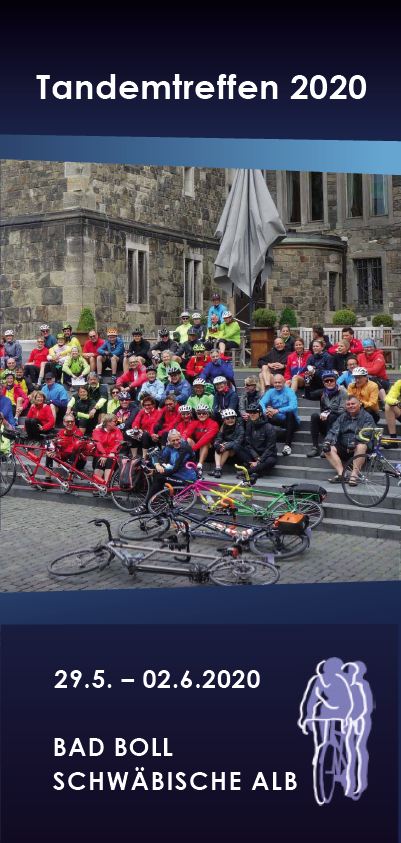 Infoblatt (Pdf Download)
---
Registration
The registration takes place with our Registration Form.
A confirmation of registration will be sent after receipt of payment or after receipt of the registration with direct debit foreign easiest CC. Please sign up soon to secure a seat. (Deposit with registration per tandem team 100, - Euro.)
---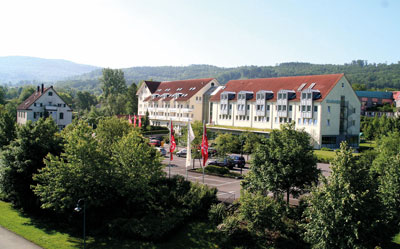 ---