---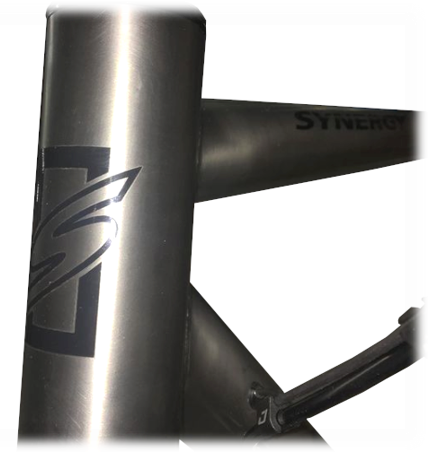 Santana has been using titanium tubes from the British manufacturer Reynolds in its frame construction since 1993. Reynolds is the only manufacturer in the world, which draws double butted titanium tubes with a wall thickness up to 0.45 mm. Furthermore, the required tubes are not simply round drawn, as often used by other tandem manufacturers. Santana uses exclusively special, oval and oversized titanium tubes for the down tube and the seat stays, which despite the narrow wall thickness allow the drive stiffness of a high-quality solo bike. Cold-drawn from a complex process and double-butted titanium tubes create the unique comfort that characterizes Santana tandems. The resulting frame weighs less than an aluminum frame and yet is four times more robust against external impacts compared to aluminum
.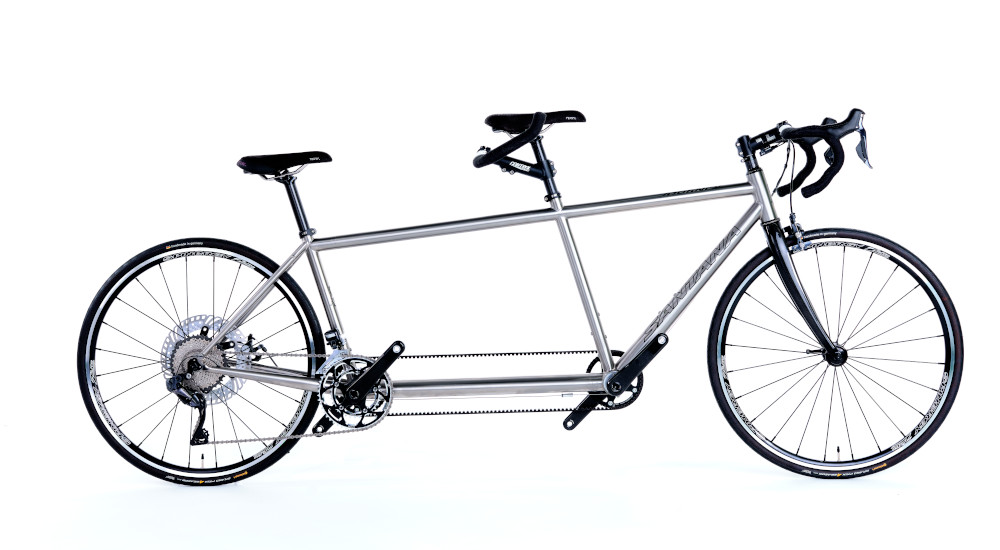 Santana is the only manufacturer to use a titanium tube set made specifically for tandems. Unfortunately, for a layman, the special features of the resulting frame can hardly be discerned by visual inspection from the outside. But it is precisely these essential differences that are responsible for the often indescribable riding experience loved by every bike enthusiast.
Titanium processing
---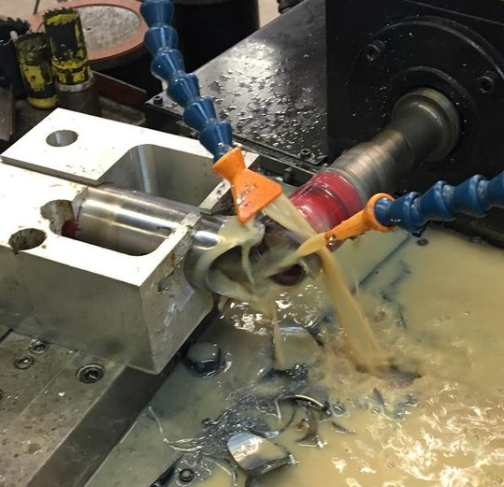 Since titanium is an extremely strong metal, the tools used to machine it must also be made of correspondingly strong materials. Building a titanium tandem takes time. Cutting titanium tubes requires care, precision and many years of experience. Once the tubes have been correctly cut, the next step is welding. Special care must be taken to ensure that the titanium is completely isolated from oxygen during the welding process and that the surfaces are completely free of dust and grease. The use of the noble gas argon creates a protective atmosphere around the weld seam during the welding process. Even the smallest welding defects would destroy the further use. Only a few welders (e.g. at Santana) have the necessary experience to create a perfect titanium weld.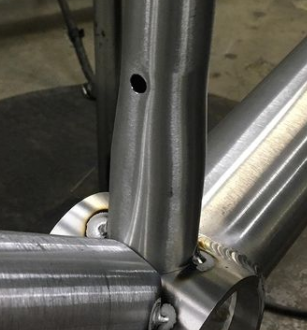 Santana is the only tandem manufacturer in the world that combines the riding characteristics of titanium and carbon with IsoGrid® and ExoGrid® technologies. This results in a frame that is lighter, stiffer and more comfortable at the same time, compared to frames made of only one of the two materials.
Titanium frame characteristics
---
A titanium frame weighs less than an aluminum frame and yet is four times more robust against external impacts compared to aluminum. The titanium used is actually an alloy in which to the titanium, aluminum and vanadium is added. This improves, among other things, the stiffness of the otherwise more flexible but also more comfortable titanium frame. A paint finish is not necessary because titanium does not oxidize, in other words can not corrode. In addition, many appreciate the noble untreated look of a titanium frame. A damaged titanium frame can be repaired relatively well compared to a carbon frame. Considering these outstanding material properties, it is not surprising that a titanium tandem can be called a "bike for life".
Summary
---
Advantages of titanium:
Nearly four times as robust in impacts as aluminum.
Titanium frames are thinner and about 10% lighter than aluminum frames
Titanium does not oxidize and is therefore extremely durable
Unique, timeless look
Disadvantages of titanium:
Complex and difficult welding process
Very expensive material