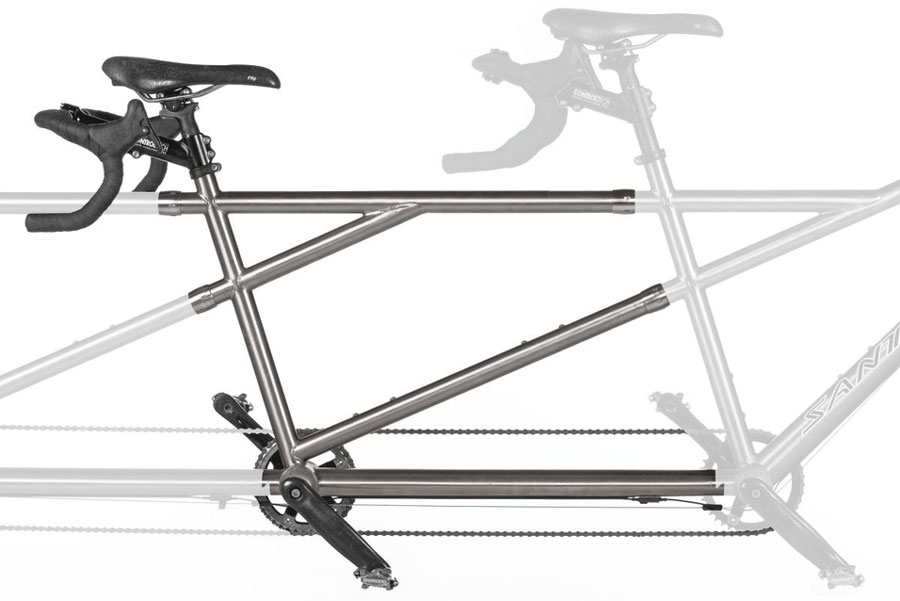 You would like to carry your tandem in the car, train, bus or plane? No problem! Santana offers you the perfect solution with the dismountable Z-Couplings.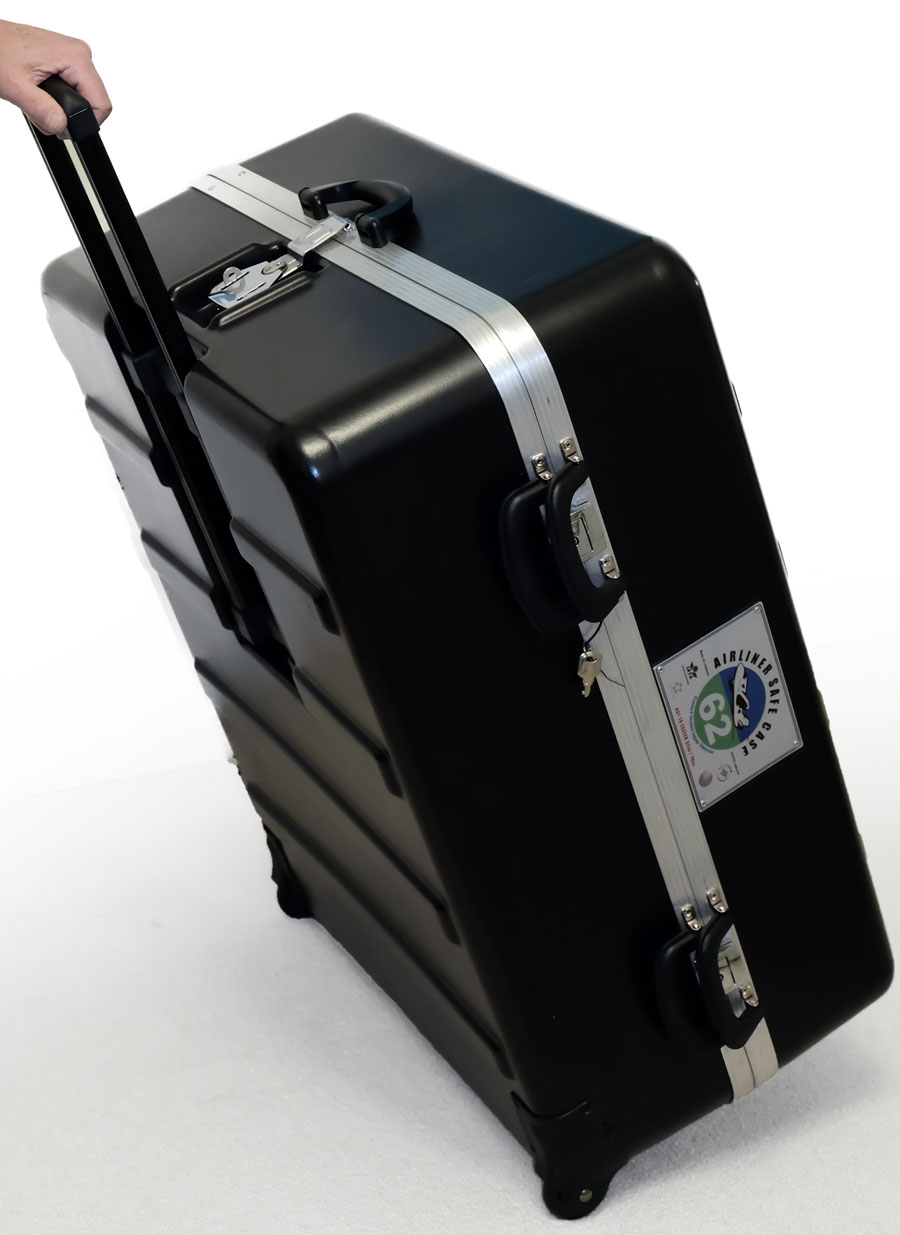 The SANTANA frame can be disassembled and packed into an oversize case in just 15-30 minutes. Unlike other folding tandems, a Santana disassemblable tandem is a fully-fledged high-performance tandem. The ingenious construction of the frame includes four Z-Couplings, a close-coupled tube end secured with hexagon socket screws, and Santana's own oval coupling on the down tube.
Santana's own Z- and oval couplings save around 500 grams in frame weight compared to the S&S couplings used by other tandem manufacturers. The smallest variant: a complete Santana 28" tandem with carrier in a case measuring 65x65x26 cm - approx. 25kg!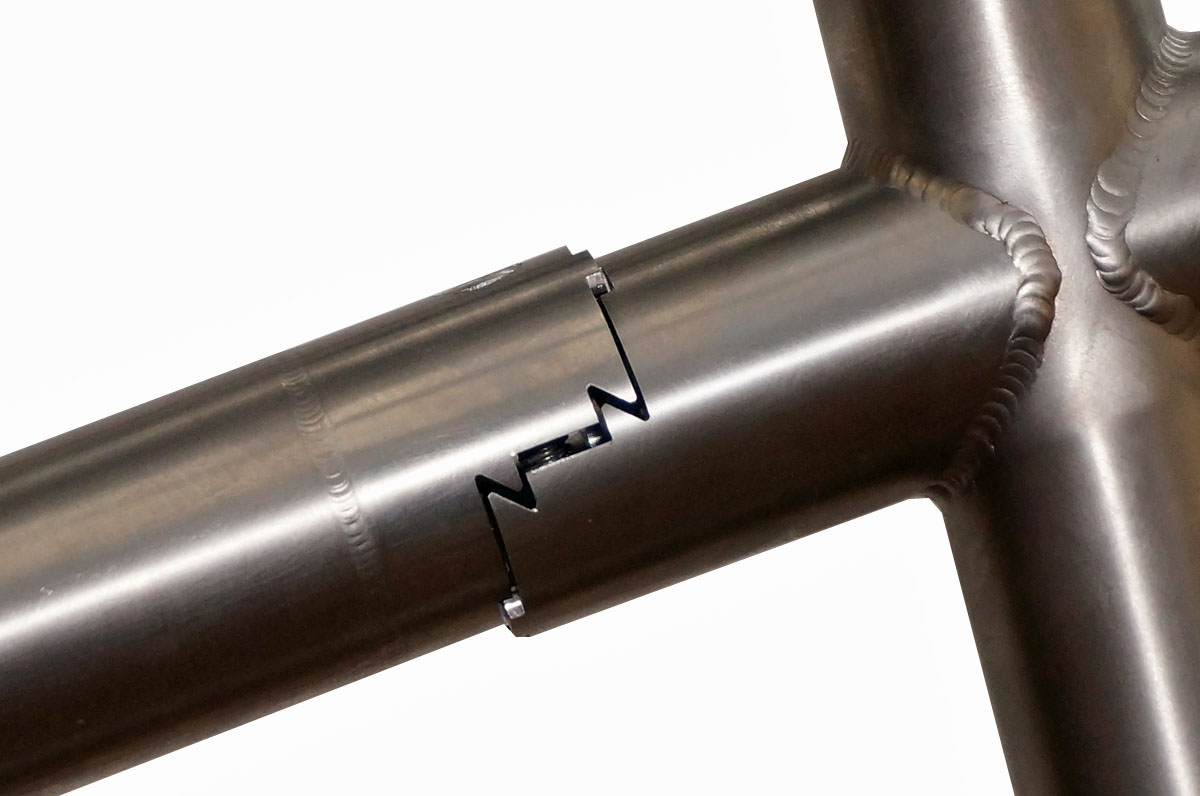 The couplings only add 400 grams extra weight. You can transport the disassemblable tandem anywhere without any problems, whether in a car, on the train or as flight luggage. The disassemblable option is usually available immediately for all aluminium and titanium models in the frame sizes small / medium / large.
The new couplings from Santana reduce the weight and make assembly easier. They are standard on all new aluminium and titanium models. On the aluminium models, the couplings, which are made of high-quality steel, are connected to the aluminium tubes using a special welding process.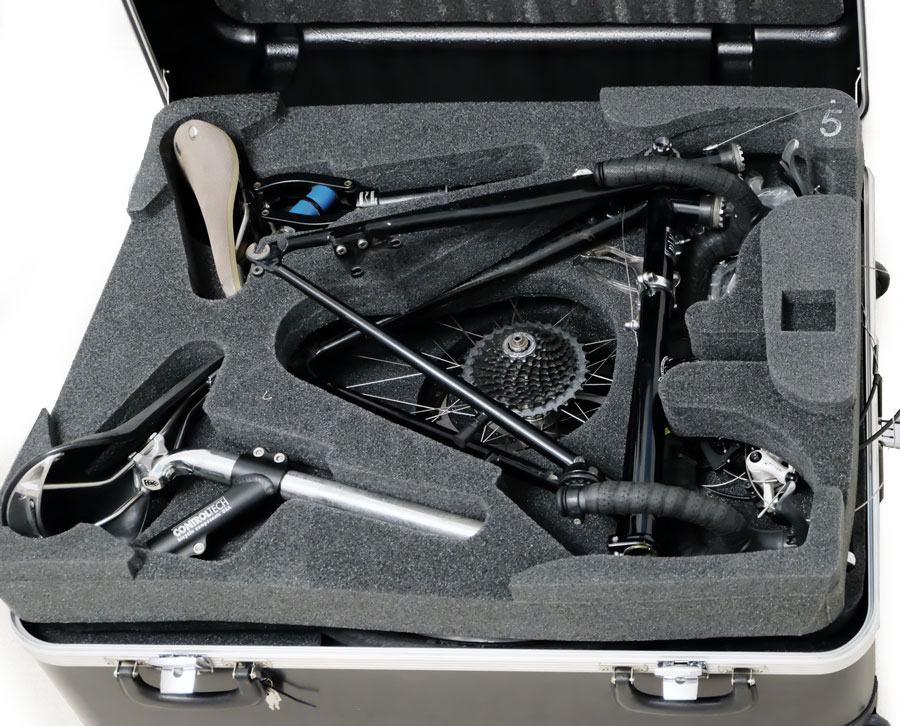 case inside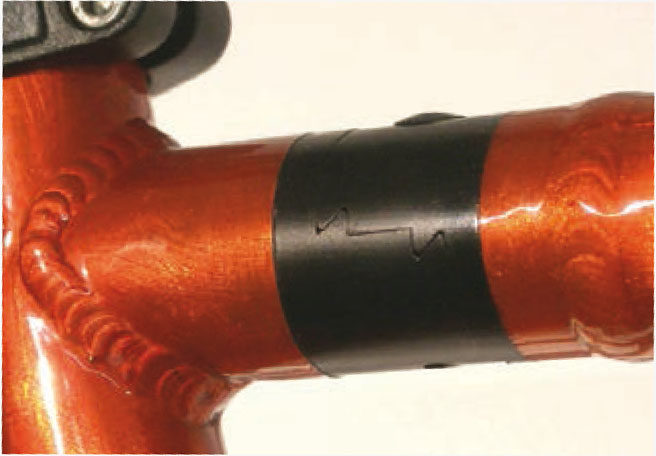 Z-Coupler integrated in aluminium frame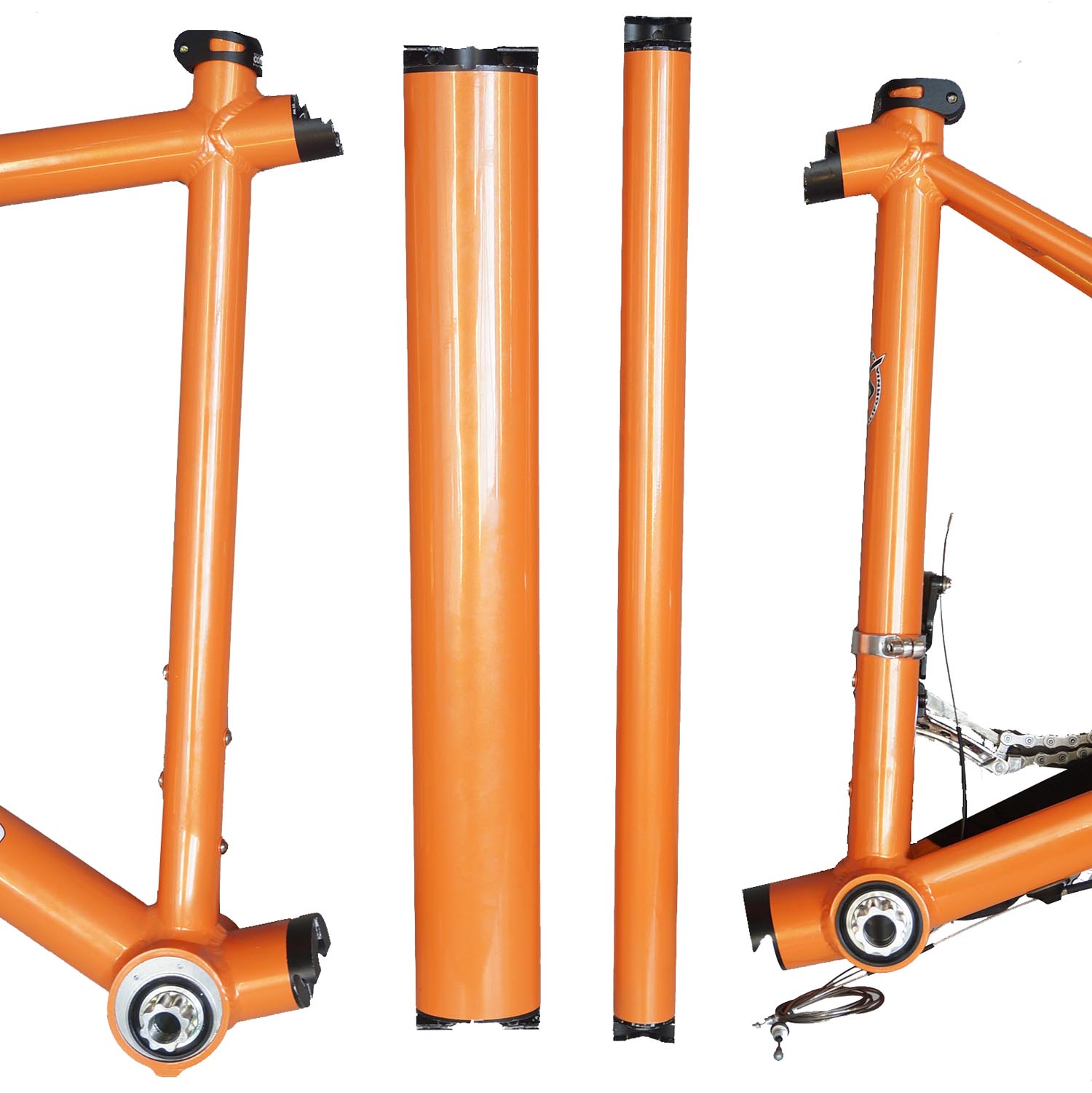 Tandem framedisassembled
---
How does the disassembly & packing work?
Disassembly and packing instructions
How does the set-up work?